A bloody brawl between fans broke out at the Jets-Cowboys game Sunday.
Tempers flared when multiple fights took place on the concourse at AT&T Stadium in Dallas, leaving some fans and the floor covered in blood, according to a video on X (formerly Twitter) posted by SleepHawk Worldwide (@SleepHawkWW).
Two guys wearing "b—h I'm a Jet" shirts were seen teaming up another man, who was wearing a Dak Prescott jersey.
The Cowboys fan appeared to be bleeding from his left eye before he and the other two Jets fans fell to the ground.
The video also captured a separate fight nearby, during which two men were rolling around on the ground.
Meanwhile, event staff and other Cowboys fans rushed to the bloody clash and tried to separate it.
One guy yelled, "Jerry," likely referring to Cowboys owner Jerry Jones.
When things settled down, the bloody Cowboys fan was seen being escorted away from the concourse, while the two Jets fans examined their bloody clothes and stood around at the scene.
The video also showed another man, who was wearing a Jets jersey and a backwards hat, holding bloody napkins on his face.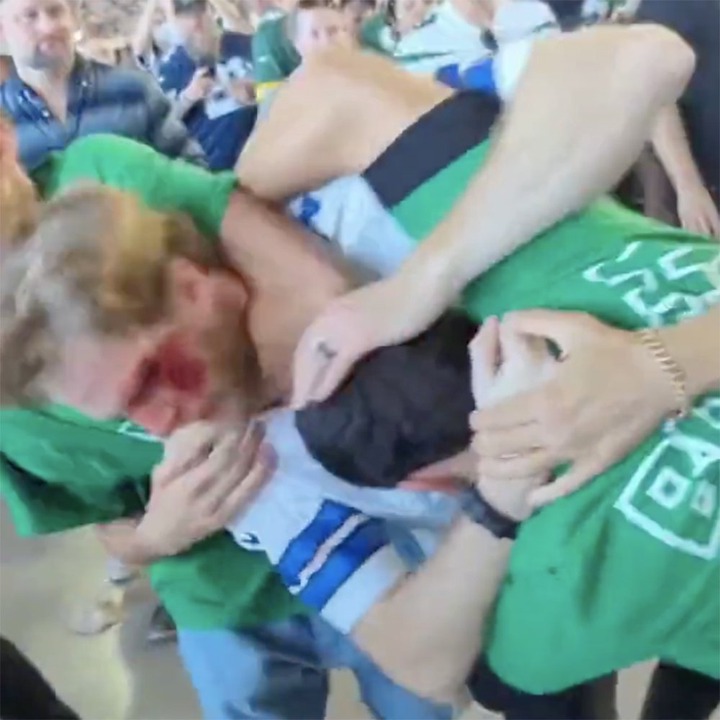 One person flashed their hand, which was stained with blood.
"Cowboys & Jets fans wildin," the X user captioned the post. "Only at a Cowboys game."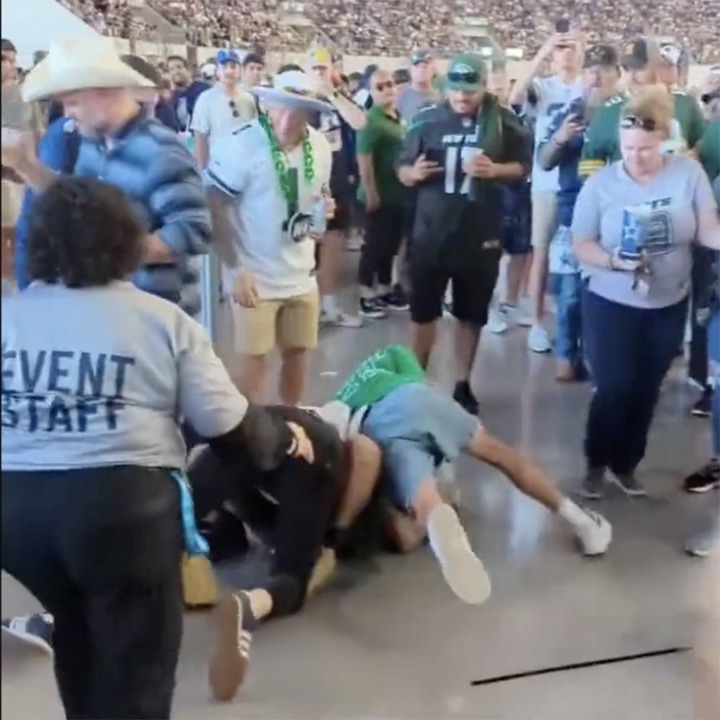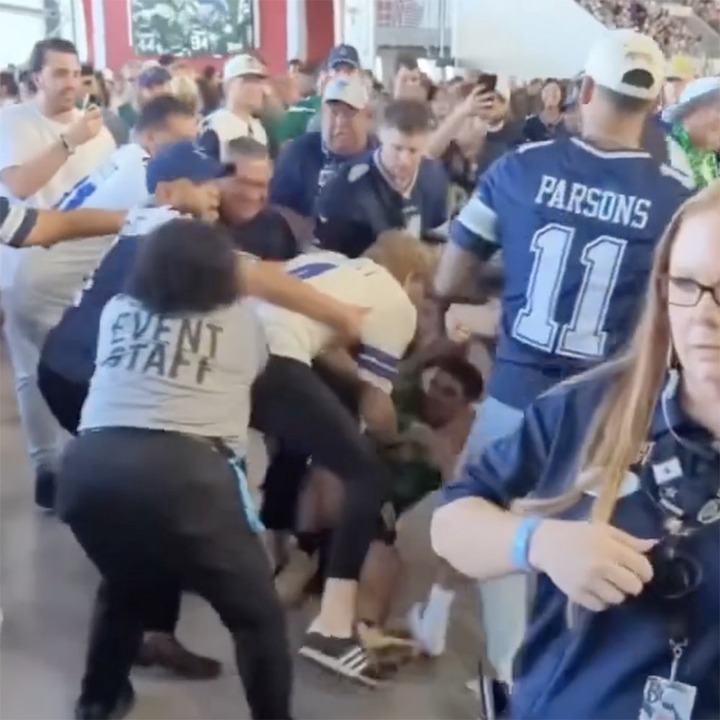 A separate video, shared by Instagram user "Texas.made469" showed the aftermath of the fight.
There were blood droplets on the concourse and fans standing around, with some filming the scene on their phones.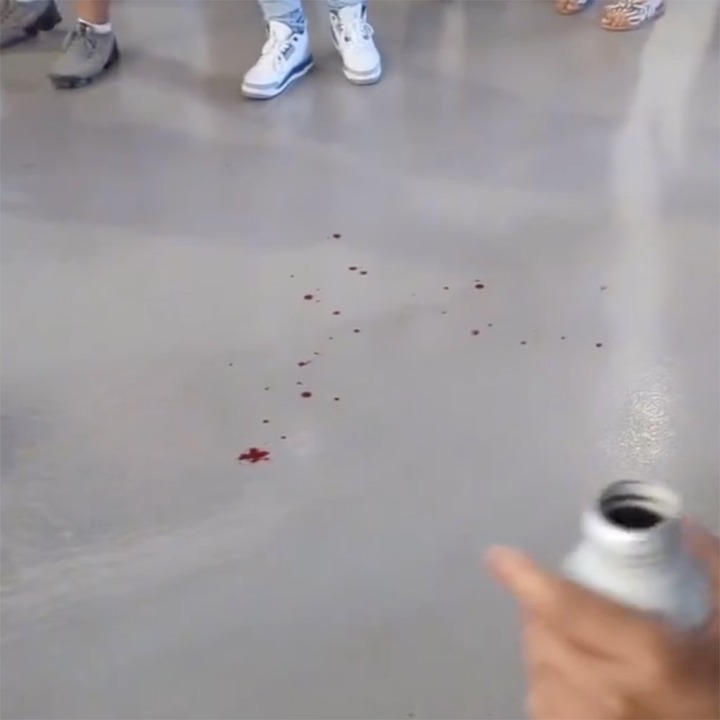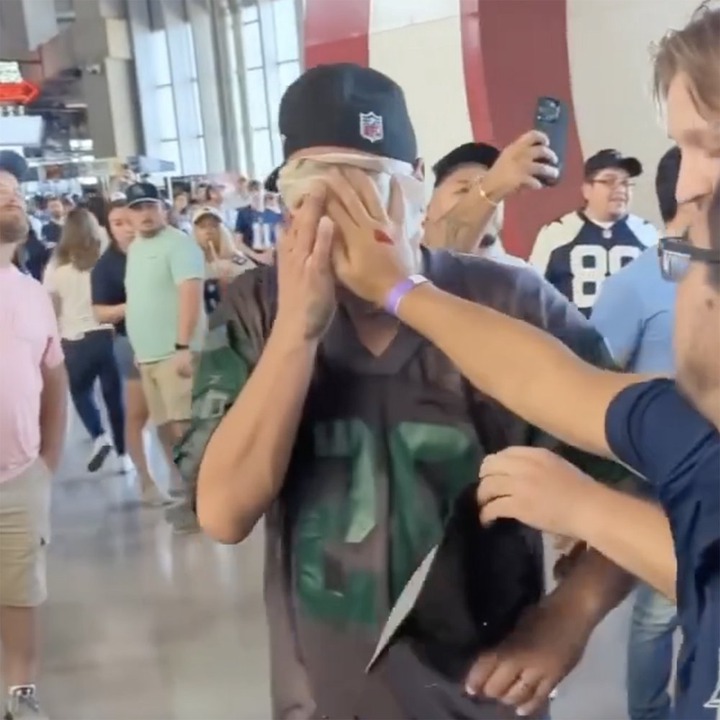 It's unclear if anyone was seriously injured in the brawl and whether or not police were called.
As for the action on the field?
The Cowboys beat the Jets, 30-10, as Zach Wilson started for the Jets after Aaron Rodgers tore his Achilles in the opener.
Undefeated Dallas visits Arizona (0-2) in Week 3, while the Jets (1-1) host the Patriots (0-2) on Sept. 24.