Despite being one of the most popular sportsmen and a two-time Super Bowl champion, 33-year-old Kelce's dating history reveals that he has only committed his heart to a small number of women despite the show 'Catching Kelce'.
Kelce's love life has undoubtedly been in the public view since his 2016 appearance on a reality dating show. Now that rumors about Taylor Swift and Travis Kelce being together are circulating, check out more about the other women he's been linked with here.
Kayla Nicole (2017 – 2022)
Fashion influencer and journalist Kayla Nicole was Kelce's longest-official partner to date.
In May 2017, TMZ verified Nicole and Kelce's relationship. But Nicole confirmed on Instagram that the two had begun speaking months before.
The pair enjoyed three years of good times, and their relationship was widely publicized. Over the years, Nicole and Kelce attended several high-profile events together, including the ESPY Awards, Kids' Choice Sports Awards, and more.
Rumors about their reconciliation began once again in July 2023 per Newsweek but nothing was confirmed at the time.
The couple unfollowed each other on Instagram in August 2020, leading some followers to speculate that Kelce and Nicole had broken up. At that time, rumors began circulating that Kelce had cheated on Nicole, which caused the relationship to end, as per Hollywood Life.
The pair reconnected in December 2020, and they remained together until May 2022, when they formally called it quits. This time, it was rumored that the second and final breakup was due to financial reasons, per Essentially Sports.
Maya Benberry (2016)
Maya came before Kayla. Kelce once competed for a chance at love in 2016, before he won his Super Bowl rings.
Kelce was the star of the 2016 season of the E! reality show 'Catching Kelce', where he dated 50 women in search of his soul mate. He eventually settled on Kentucky native Maya Benberry, whom he started dating around April 2016.
However, the relationship lasted only roughly eight months as she confirmed their breakup in January 2017. 'Catching Kelce', after all, did not overpromise a "happily-ever-after" conclusion.
Zuri Hall
Although Travis Kelce's official dating history appears to have been limited, a few short-term girlfriends may remain unaccounted for.
There were rumors of a probable liaison with 'Access Hollywood' contributor Zuri Hall following the ultimate breakup with Kayla Nicole in 2022.
The mystery began in October of that year when a friend of Kelce released a video showing the entertainment personality hanging out in the same room as Kelce.
This one seems to be nothing more than a fan rumor that took an unexpected turn when it was reported by a few internet media outlets.
Hall and Kelce denied having a romantic relationship, and in January 2023, the NFL star made it public that he was single.
Megan Thee Stallion
Kelce was also said to be linked to Grammy-winning rapper Megan Thee Stallion following the release of photos of the two at the Country Music Awards in April 2023.
Kelce is said to have even flown the rapper from Houston to Austin, the site of the award event, on his own aircraft.
Once more, the rumors were never proven, and it appears that the two are probably just good friends, as seen by their mutual Instagram followings.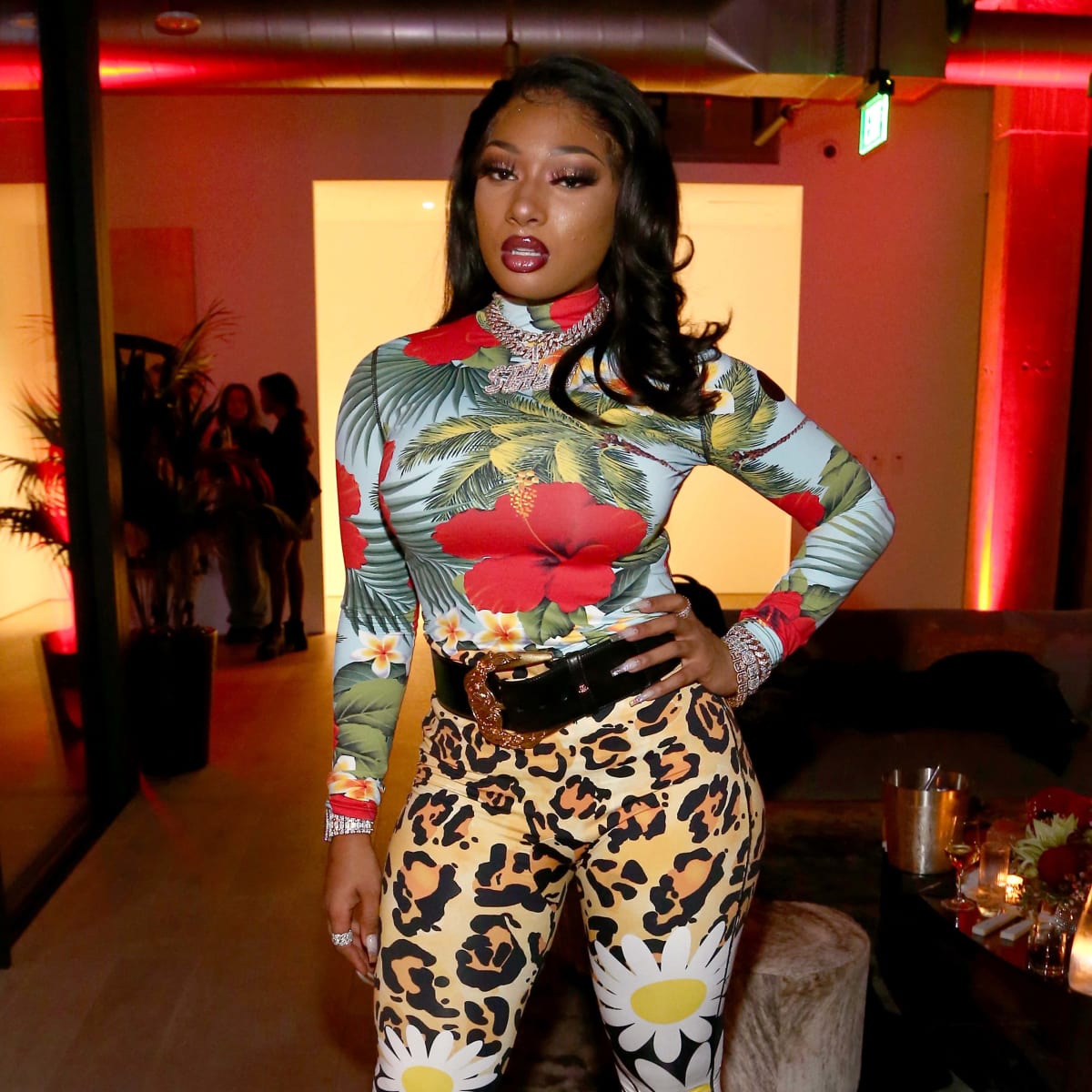 In January 2023, Kelce told the presenters of 'The Pivot Podcast' that he was still single. "I'm in the free market right now," he declared. "I'm out there just enjoying life. Focused on my profession."
Taylor Swift
Taylor and Travis were linked after The Messenger stated on September 12 that the two "have been quietly hanging out." A source informed the publication that "she saw him when she was in NYC a few weeks ago."
On the July 26 episode of his 'New Heights' podcast, the Super Bowl champion discussed his summertime attendance at Taylor's Eras Tour and his attempts to get a shot with the pop star.
Travis stated, "I was a little butthurt that I didn't get to hand her one of the bracelets I made for her," adding, "I wanted to give Taylor Swift one with my number on it."
Kelce was unable to speak with Taylor in person and said that he "took it personal." However, he was full of praise for what he called "an unbelievable show" that she put on.
In the meantime, Taylor has dated an impressive array of prominent individuals, including Joe Jonas, John Mayer, Tom Hiddleston, Jake Gyllenhaal, Taylor Lautner, and Calvin Harris.